法检考试面试关于脱贫的知识点讲解!
扶贫开发是一项关系人民生活和全面建设小康社会的全局工作。因此,要全面做好扶贫开发工作,确保贫困地区和贫困人口到2020年与全国人民一道全面建成小康社会,在今后的工作中要注意以下几个方面。
  Poverty alleviation and development is an overall work concerning people's life and building a well-off society in an all-round way. Therefore, we should do a good job in poverty alleviation and development in an all-round way, and ensure that the poor areas and the poor people, together with the people of the whole country, will build a moderately prosperous society in an all-round way by 2020. We should pay attention to the following aspects in our future work.
  一是把放在贫困地区、老年人、重病患者和残疾人身上。地方政府和有关部门要因地制宜地制定和实施扶贫攻坚专项,集中力量加大投入,加强住房、医疗、教育等方面的社会保障。
  First, we should focus on the poor areas, the elderly, the seriously ill and the disabled. Local governments and relevant departments should formulate and implement poverty alleviation special projects according to local conditions, concentrate on increasing investment, and strengthen social security in housing, medical care, education and other aspects.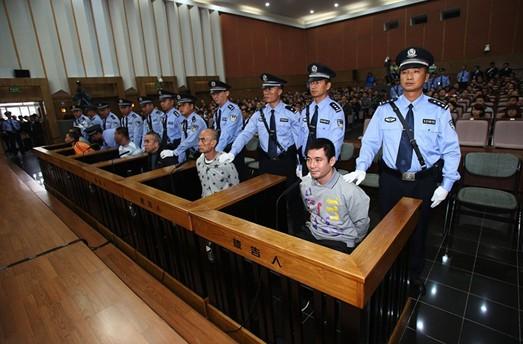 二是把扶贫开发与培育志向智慧结合起来。一方面,在扶贫工作中,要加强政策法规的宣传和思想动员,使贫困户对脱贫致富有信心,克服"等着、靠着"的思想。另一方面,要加强对贫困地区贫困家庭技能培训和教育的投入,为贫困人口稳定脱贫奠定基础。吗?
  Second, we should combine poverty alleviation and development with the cultivation of ambition and wisdom. On the one hand, in the poverty alleviation work, we should strengthen the propaganda and ideological mobilization of policies and regulations, so that the poor households have confidence in getting rid of poverty and become rich, and overcome the "waiting and relying" thought. On the other hand, we should strengthen the investment in skills training and education for poor families in poverty-stricken areas, so as to lay the foundation for the stable poverty alleviation of the poor. Do you?
  三是改进扶贫工作作风。要严格资金监督,完善扶贫考核检查,加强对扶贫干部思想动态的了解和教育,表扬在扶贫工作中做出突出成绩的干部,鼓励广大扶贫干部努力工作。
  Third, improve the work style of poverty alleviation. We should strictly supervise funds, improve the assessment and inspection of poverty alleviation, strengthen the understanding and education of the ideological dynamics of poverty alleviation cadres, praise the cadres who have made outstanding achievements in poverty alleviation, and encourage the majority of poverty alleviation cadres to work hard.
  脱贫攻坚是关系人民生活和全面建设小康社会的全局任务。这是习近平总书记在扶贫攻坚攻坚阶段提出的要求。鼓励和督促全体干部和人民努力奋斗,夺取精准扶贫战略的胜利,真正实现"在全面建成小康社会的道路上不让一个人掉队"。
  Poverty alleviation is an overall task related to people's life and building a well-off society in an all-round way. This is the general secretary Xi Jinping's request in the stage of tackling poverty alleviation. Encourage and urge all cadres and people to strive hard to win the final victory of the targeted poverty alleviation strategy, and truly realize "no one left behind on the road to building a moderately prosperous society in an all-round way".
上一篇:
法院书记员面试并教您细节如何决定成败!
下一篇:
司法考试模拟题做一个真正的人,各尽所能讲解!