司法警察到底是做什么工作?
法检考试是属于公务员考试的其中一种。虽然前段时间有通知说法检已并入省考,但是不代表法检考试就取消了!只是考试机会大家少了一次,所以要想考法检,备考要提前啦!
Legal examination is one of the civil service examination. Although some time ago a notice that the inspection has been incorporated into the provincial examination, it does not mean that the legal examination will be cancelled! It's just that we have one less chance to take the exam, so if you want to test the law, you should prepare for it in advance!
那么法检考试的热门职位到底有哪些呢?
So what are the hot positions in the judicial examination?
据小编了解,法检考试的热门职位主要有:法官助理,检察官助理,司法警察。
According to Xiao Bian's understanding, the popular positions in the judicial examination are: assistant judge, assistant prosecutor, judicial police.
那么今天来聊聊司法警察的工作职责这个岗位到底是干什么的呢!
So today, let's talk about the job responsibilities of the judicial police. What is this post for!
司法警察岗
Judicial police post
司法警察简称"法警"。司法机关所设执行特定任务的警察。
Judicial police is called "bailiff" for short. A policeman set up by a judicial organ to perform a specific task.
主要任务:警卫法庭,维持法庭秩序,押解犯人出庭受审,执行搜査、拘传、送达、协助执行人员执行法院判决和裁定,协助检察人员进行侦察活动等。
Main tasks: guarding the court, maintaining court order, escorting prisoners to appear in court for trial, carrying out search, summoning and serving, assisting enforcement personnel in executing court judgments and rulings, and assisting prosecutors in reconnaissance activities.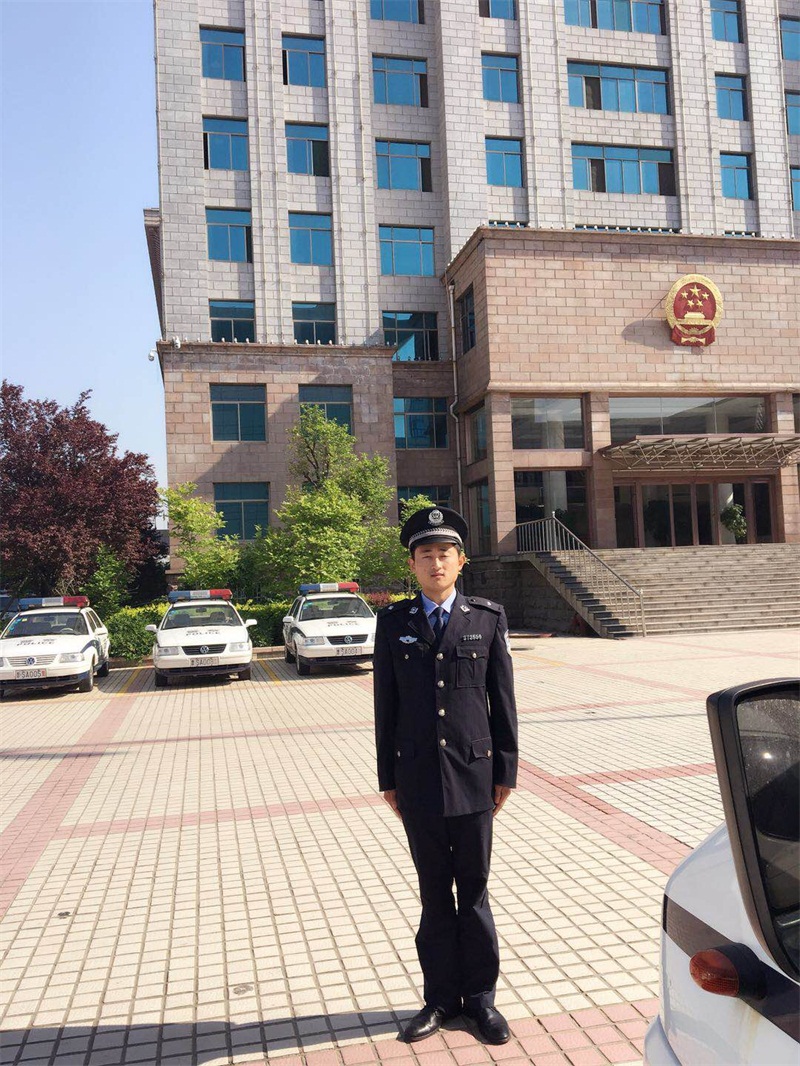 重要职责
Important responsibilities
人民法院司法警察依照《人民法院组织法》、《人民法院司法警察条例》的规定包括
The judicial police of the people's court shall, in accordance with the provisions of the organic law of the people's court and the regulations on the judicial police of the people's court, include
(一)维护审判秩序;
(1) Maintain the trial order;
(二)对进入审判区域的人员进行安全检查;
(2) Conduct safety inspection on the personnel entering the trial area;
(三)刑事审判中押解、看管被告人或者罪犯,传带证人、鉴定人和传递证据;
(3) In criminal trial, escort or take care of the defendant or criminal, summon witnesses, expert witnesses and transmit evidence;
(四)在生效法律文书的强制执行中,配合实施执行措施,必要时依法采取强制措施;
(4) In the enforcement of effective legal documents, we should cooperate with the implementation of enforcement measures, and take enforcement measures according to law when necessary;
(五)执行死刑;
(5) Execution of the death penalty;
(六)协助机关安全和涉诉信访应急处置工作;
(6) To assist in the emergency handling of security and complaint letters and visits involving lawsuits;
(七)执行拘传、拘留等强制措施;
(7) Enforce compulsory measures such as summoning by arrest and detention;
(八)法律、法规规定的其他职责。
(8) Other duties stipulated by laws and regulations.
人民检察院司法警察依照《人民检察院组织法》、《人民检察院司法警察条例》的规定包括
The judicial police of the people's Procuratorate shall, in accordance with the provisions of the organic law of the people's Procuratorate and the regulations on the judicial police of the people's Procuratorate, include
(一)保护人民检察院直接立案侦查案件的犯罪现场;
(1) To protect the crime scene where the people's Procuratorate directly files a case for investigation;
(二)执行传唤、拘传;
(2) To execute summons and summon by force;
(三)协助执行监视居住、拘留、逮捕,协助追捕在逃或者脱逃的犯罪嫌疑人;
(3) Assist in the execution of residential surveillance, detention and arrest, and assist in the pursuit of criminal suspects at large or at large;
(四)参与搜查;
(4) Participate in the search;
(五)提押、看管犯罪嫌疑人、被告人和罪犯;
(5) To take custody of and take care of criminal suspects, defendants and criminals;
(六)送达有关法律文书;
(6) Service of relevant legal documents;
(七)保护出席法庭、执行死刑临场监督检察人员的安全;
(7) To protect the safety of the procurators who attend the court and execute the death penalty;
(八)协助维护检察机关接待群众来访场所的秩序和安全,参与处置突发事件;
(8) To assist in maintaining the order and safety of the places where procuratorial organs receive visitors, and participate in the handling of emergencies;
(九)法律、法规规定的其他职责。第八条 人民检察院司法警察在检察官的指挥下履行职责
(9) Other duties stipulated by laws and regulations. Article 8 the judicial police of the people's Procuratorate shall perform their functions and duties under the command of a public prosecutor
上一篇:
法院检察院招聘书记员的工作职责是什么?
下一篇:
山东法院书记员招聘为您介绍法院书记员是正式编制吗?